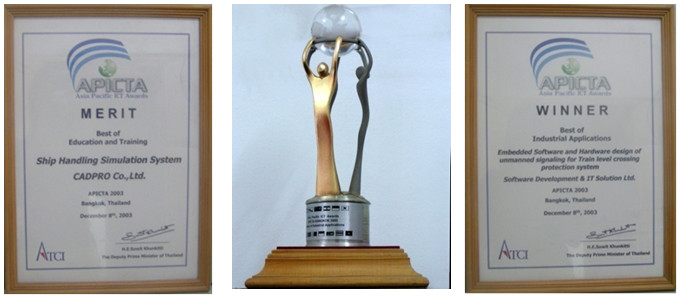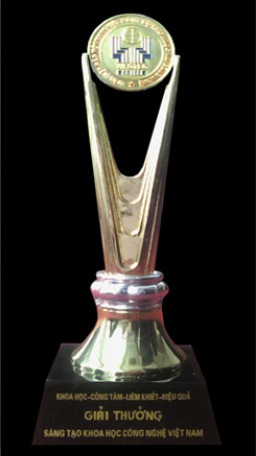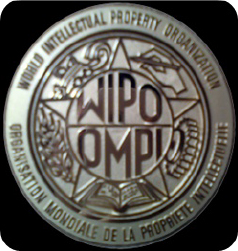 CadPro is the leading manufacturer of information technology solutions in embedded computing platforms. CadPro's embedded computers created dozens of applications and have been successful locally and internationally. At the ICT Awards Asia - Pacific (APICTA) contest held in December 2003 in Bangkok (Thailand), CadPro was honored APICTA Gold Cup for the best products in the field Computer and Seismic Sensors Embedded Applications for Automatic Warning at Railroad Crossroads; Asia gold Award for the product in the field of education and training in Simulation System Ship Steering Training.
Originating from a company focusing in software development, CadPro is an experienced, creative and enthusiastic team that aims to develop innovative technology. By now, CadPro has become a multi-disciplinary company. CadPro has created diverse products using Information Technology and Communications to aid traffic operations and control, industry productions, management, education and training, military defense ....
We welcome opportunities to cooperate with other companies and take customer satisfaction as our ultimate goal.