CadPro is the first company in Vietnam introducing ETC systems using RFID ISO 18000-6C (EPC Gen 2) technology to toll collection on expresswaysin Vietnam: Ha Long – Van Don, Cau Gie-Ninh Binh, Noi Bai – Lao Cai, Tao Xuyen and National roadNo.1 and National road No.14 …
Full items covering road side equipment, e-tags, control centre, banking transactions are included in CadPro solution.
The components of CadPro electronic toll system are integrated in a 3-layers model from the toll lanes to the station and operation centre. All the basic operation of opened toll collection activity is assured at the station level.
The system can be interstation connected to perform non-stop and closed toll collection.
The system uses automated monitoring technology, classification, vehicle identification, weigh in motion and visualization of fare.
The system is embedded with 5 modules:
Management software

Monitoring software

Fare collection software

Administration software

Post-audit software
Highlights of the system:
Based on the latest technology and standard of International ITS and simultaneously meet the standard of the Ministry of Transport of Vietnam.

Integrated with multiples of non-stop toll collection (ETC: electronic toll collection) according to international standards (DSRC 5,8GHz, IP-X), 1 stop toll collection using contactless smartcards (ISO 14443A / B, ISO15693, ISO18000), 1 stop toll collection with barcode (TCCS 01:2008 / VRA of Directorate for roads of Vietnam).

License plate recognition at the front and rear of vehicle.

High reliability, high speed and high durability and continuous operation 24/24h.

Composite cabin with eye-catching design, double layer of insulation and air conditioner to creating the best condition of working for employees.

Ensuring technology process and toll operation to maximize revenues, minimize losses and remain the largest traffic flow on road.

Highest efficacy of investment and maintenance costs.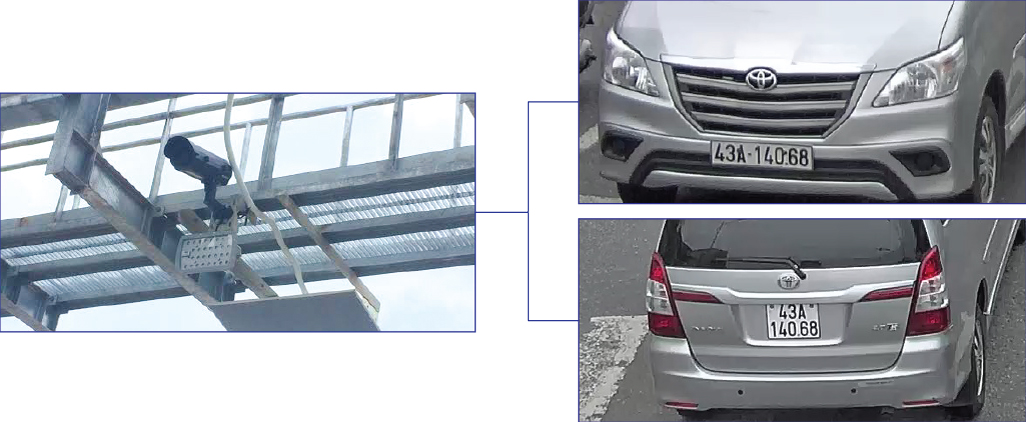 Main features:
Real-time display of passing vehicles via LPR and surveillance cameras.

Database access including vehicle search and filtering functions. Specific information of each recorded vehicle (e.g. time, lane, license plates, fares, weigh, speed, etc.)

Traffic statistics (e.g. flow, overloaded vehicles, classification, etc.)

Data export to Excel or PDF.

User accounts management, database management.
The toll station on Ha Long Van Don expressway officially put into operation on 7/2/2019
Ways to contactwith our technical support for more details:
CADPRO JSC
Add: 11 Chau Long, Ba Dinh, Hanoi
Phone: (84) 24 37153714 Fax: (84) 24 37153550
Website: http://cadpro.vn/ Email: This email address is being protected from spambots. You need JavaScript enabled to view it.